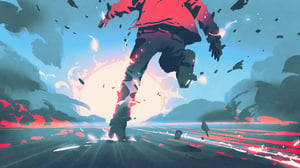 SAP delivery
with empathy
and experience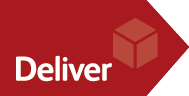 Experienced SAP project managers who'll remain calm when things get heated
SAP projects can get incredibly complex and messy. That's no surprise: they touch mission-critical processes, integrate disparate tech, and involve humans with diverse sets of preferences, experiences, and agendas.
It's obvious that lots of things can go wrong, and let's face it, they often do.
Mitigate this risk by using a delivery team that's firmly on your side; has the comms and project management skills to coordinate all the different roles and workstreams; the methodology to apply best practice, advise on architecture and streamline the process; and the experience to know when to switch from delivery to problem-solving mode, or escalate an issue.
Sleeves rolled-up SAP delivery services
SAP Programme Management & Architecture expertise
Experiences people providing direction and advice to ensure your S/4HANA programme is as successful as you hope it will be.
When you're running a complex SAP project, overall programme management really is the hot seat. And there's no substitute for experience.
You need people within your team who have done SAP before - who understand the nuances and complex dynamics. But who gets your culture and knows how to take your stakeholders on the journey.
Most of all, you need people who can drive you towards the results you need - beyond simply going-live, building a platform for your future business improvement through SAP.

With Resulting, you get experienced practitioners working within your team who bring gravitas and control, but won't take you for a ride.

Whether that's Programme Management, Delivery Management of work streams, or super-organzied PMO practitioners who ensure that everything is tracked and under control - having Resulting onboard makes the journey less treacherous.
SAP and systems integrators come from a position of status based on an intimate knowledge of your chosen solution.
They'll offer solutions, bamboozle you with jargon, and tell you how it's done (or at least how they did it last time).
But you know your business, and they don't
So being able to challenge their solutions, stretch their thinking, and prod the seemingly obvious can be the difference in a super-slick elegant solution, and a clunky one that becomes a deadweight on your business processes.
Challenging and simplifying the SAP solution you implement is the single most effective way to reduce cost, implementation time and complexity.

Resulting Architects sit alongside your team, bringing deep experience and practical know-how. They'll guide you during workshops, design reviews, testing and deployment.

This can be full-time on your programme, part-time in the background, or ad-hoc during key phases of your S/4HANA journey.
Why do you need a consultancy to help you manage your Systems Integrator?
In short, you don't.
Instead, you can pit your naivety against their expertise in making the most out of the commercial opportunity that is your S/4HANA budget.
Savvy Vendor Management is one of the critical success factors in running an S/4HANA programme.
A small investment in good supplier management results in huge savings on your SAP investment.

Resulting experts support your leadership and procurement teams to control your ERP suppliers, whist driving them to deliver the success you hope for.

Supplier Management can be delivered as part of an overall PMO service, or as a stand-alone supporting activity.
Sometimes, you need a critical friend - somebody who'll tell you that your baby is ugly while everybody else is cooing glassy eyed.
Honesty when things aren't going as they ought to be is a rare thing.
But as an executive carrying the weight of an S/4HANA programme on your shoulders, you need the kind of frank, direct input that will course correct before it's too late.

Resulting provides independent programme assessment of SAP programmes (new or in-flight), embedded consultancy as part of SAP programme governance, and stage gate reviews that hold all stakeholders to account.

THE SAP SUCCESS REPORT
How to ensure your S/4 project doesn't fail
Uncovering the factors that underpin successful SAP programme delivery
A 40 page Research Report produced in conjunction with Dr Derek Prior (former Gartner Research Director)
Complete the form to get your copy.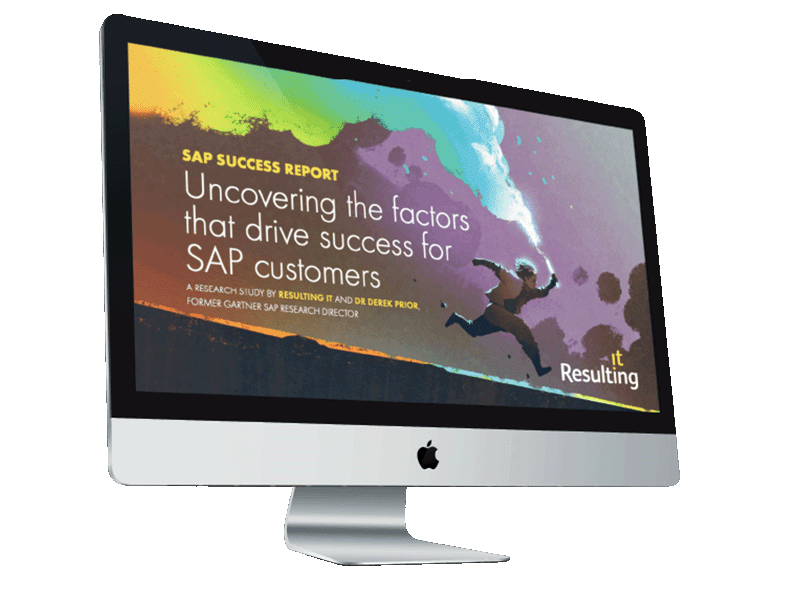 20+ years of expertise baked in
SAP Tools & Accelerators
Resulting SAP consultancy and delivery services deliver fast results and exceptional value for money. No nonsense independent consultancy.
Ready to talk..?
When you're ready to chat through your SAP challenges, get in touch.
Resultology Blog
Snack on SAP thought leadership...
When you hire consultants, you want them to have experience. But you probably also want people who can help shape and provoke your thoughts. The Resulting team take great pride in thinking, distilling their thoughts and putting them down on paper...
Companies we partner with to deliver SAP success