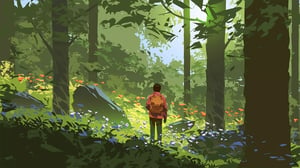 Set yourself up
for SAP success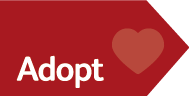 Proven, no-nonsense ways to drive SAP business acceptance
Don't leave change management until you're done implementing. It's always a good idea to start thinking about adoption early.
We'll help you design an acceptance strategy that makes the most of the momentum you've built with your change narrative. Involve your stakeholders and users as soon as possible and they'll reap the rewards quickly.
We'll help you build in the necessary security and controls so they can't break anything.
And we know how to create the training assets to onboard users and turn them into change advocates.
Sleeves rolled-up SAP delivery services
SAP change management, training and adoption services
Experienced people providing direction and advice to ensure your S/4HANA programme is as successful as you hope it will be.
Without change management, there is no transformation - no matter how good the SAP system is.
And transformational change doesn't happen by accident - it needs thought and structure. Change starts with sponsorship and continues way after go-live.
It also involves measuring adoption and benefits delivery.
You need to engage stakeholders early and often, identify to mitigate SAP change impacts, focus on connecting your technology project with vision and strategy, and take real ownership of your own success.

You get experienced people armed with a proven, practical change management approach that can be implemented alongside your S/4HANA plan.

Proven tools and accelerators that drive structure, measurement and key initiatives that drive SAP and business process adoption.
If you can't simply describe what needs to be done, people won't do it. So being able to map, document and socialise and quickly update business processes matters a lot to your SAP success.
When you know how your processes work, you can monitor, measure, remove waste and improve efficiency across your organization.

Starting with your business process framework, you can drill down into the processes that matter.
Next, create engaging process documentation in Promapp - adding notes and attachments to important policy documents or training materials.
Then publish so that your entire organization can read, search and even ask questions - so that you crowdsource process clarity and improvement way after go-live.

You get help planning and scoping your process documentation model, plus consulting support to identify SAP fit-gaps and business change impacts for reporting and action.

Access to cloud-based Nintex Promapp, support to onboard and train your team so that you can capture and maintain your SAP business processes. When can we see the SAP system?
How do you educate and inform users early, but not so early that the system changes during build and test - meaning that training material is useless.
Good training material is expensive to create too, so you need to ensure that it can be updated quickly to reflect SAP system changes - way after go-live.
The ideal scenario - immersive and realistic SAP simulations that can be captured early in the project life cycle, but can be updated and republished in minutes as your system evolves.

You get access to Assima advanced cloning technology to create engaging hyper-realistic S/4HANA training assets.

Either onboarding and training for your team - or access to a talented team of training content creators to build, or help build your S/4HANA training.

Good security design in SAP and S/4HANA matters because it's how you protect your business from vulnerabilities and the risk of misuse.
If you set up access to your system without giving thought to roles and permissions you're likely to encounter big problems - too little access and people can't do their jobs, too much and they may be able to bypass business process controls.
And you risk losing money or even breaching regulations.

Roles can be built on the back of a clear business process framework, and aligned with the in-built standards of your SAP solution.

You get practical advice designing roles and permissions including expert analysis of your specific business needs.



You get support building and testing roles and permissions, and specialist tools to review the role design for risks and potential segregation of duties issues.

This can also be delivered as part of annual audit or compliance reviews, including development of RACM frameworks
SAP specific consultancy
Adoption strategies for S/4HANA
If you run SAP ECC and are contemplating moving to S/4HANA, adoption and change management should be high on your agenda. These SAP specific tools and approaches are practical, no-nonsense ways of driving business adoption.
If you're running SAP and you need to train your business people Enable Now is the obvious choice, right?
But Enable Now is based on the 10 year-old technology of SAP Workforce Performance Builder - which is just a screenshot show.
Modern training tools create realistic and immersive clones of your entire SAP system that result in better training and adoption.
Your business is moving faster than ever, which means that once your S/4 system is live you'll need to constantly update your training materials to ensure your people know how to work effectively.

With the Enable Now screenshot approach to training, your documentation will be obsolete within weeks and you'll need an army of people to update it.

Assima creates a hyper-realistic and editable clone of your ECC or S/4HANA system so your training assets can be updated at the click of a button.

Assima isn't just for SAP - it works with any Windows or Mac based application to create immersive training assets.

We've all heard it all before - SAP has a whole host of tools that will enable you to document and maintain business processes.
Trouble is, business people don't seem to like things like Solution Manager or Aris. Worse, SAP tends to assume that all of your business process run in SAP. Which they don't.
What if you could maintain your business process documentation for SAP and other applications online?
What if you could make process documentation engaging, easy to navigate and searchable?
What processes were social (think Visio-meets-Facebook) - so that your team could comment, ask questions and discuss challenges?

Using Nintex Promapp, you can build out your SAP business processes, swim lanes and documentation in a way that your business people can engage with. Plus, they'll be more maintainable and a closer reflection of real-life. SAP's Governance Risk and Compliance tool solves a number of important business problems. But, like many of SAP's solutions, it is complex and expensive to run.
The alternative to SAP GRC
ProfileTailor Dynamics provides a low-cost and functionality rich alternative to SAP GRC. It covers all of the standard GRC 10 functionality and offers a number of additional features not available in the standard SAP product, including a web based user interface which is intuitive and easy to use.

ProfileTailor Dynamics is fast to implement and doesn't require specialist SAP GRC resources (or managed services) to operate.

ProfileTailor Dynamics uses AI and Predictive Analytics to provide continuous controls monitoring, identifying specific security threats based on individual user behaviour profiles.



ProfileTailor Dynamics dynamically compares user behaviour against others from their department or against others with equivalent roles within their department.

20+ years of expertise baked in
SAP Tools & Accelerators
Resulting SAP consultancy and delivery services deliver fast results and exceptional value for money. No nonsense independent consultancy.
Ready to talk..?
When you're ready to chat through your SAP & S/4HANA challenges, get in touch.
Resultology Blog
Snack on SAP thought leadership...
When you hire consultants, you want them to have experience. But you probably also want people who can help shape and provoke your thoughts. The Resulting team take great pride in thinking, distilling their thoughts and putting them down on paper...
Companies we partner with to deliver SAP success