ERP and SAP S/4HANA in the Public Sector
Resulting IT are on a number of Crown Commercial Services Frameworks to enable us to work with and support the public sector.
Resulting IT has a background in supporting ERP and S/4HANA programme delivery in the public sector, with a client base which spans Government Departments, Local Councils, Healthcare, Blue Light Services and Higher Education.
To ensure we remain compliant with the requirements of the public sector in the UK, and to make it easier for our public sector customers to work with us, we are registered as suppliers on the following Crown Commercial Services Frameworks.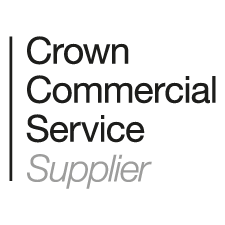 ERP and S/4HANA for the Public Sector
Digital Specialists and Programmes Framework
The Digital Specialists and Programmes Framework (DSP) is designed to help the Public Sector find suppliers with the full range of Digital, Data and Technology (DDaT) skills needed to support digital transformation programmes.
This can either be as a primary delivery partner, or to provide individual staff to support an existing team.
Resulting are providers on Lot 2 of the DSP framework which covers roles based on the DDat Professional Capability Framework.
The DSP framework benefits the public sector as it promotes competition (providing the best value for money), accelerates the rate at which you can develop strategic partnerships to improve services, and on Lot 2, allows direct award for a quicker and simpler procurement process.
ERP and S/4HANA for the Public Sector
Digital Outcomes & Specialists 6
Digital Outcomes & Specialists 6 (DOS 6) enables the public sector to take an agile approach to transformation. It allows you to find the specialist resources you need to deliver agile software development and your desired digital outcomes.
It was created to accelerate innovation within the public sector and is available for Central Government, Charities, Education, Health, Local Authority, Blue light (police, fire, ambulance, search and rescue) and Devolved administrations.
Digital Outcomes and Specialists 6 benefits the public sector by offering bespoke services through suppliers with the right capabilities and including primarily small and medium sized businesses that use an agile approach.
ERP and S/4HANA for the Public Sector
G-Cloud 13 (Lots 1-3)
G-Cloud 13 has replaced G-Cloud 12. It provides a large variety of cloud based services from a range of suppliers.
G-Cloud 13 provides the public sector with:
access to over 40,000 services and over 5,000 suppliers
scalable services: pay for what you use, and increase or reduce what you need easily
quick and easy route to market
reduced costs and reduced total cost of ownership compared to running your own service in house
access to the latest technology and innovation with every refresh of the G-Cloud agreement
change service provider easily
Need support on your next ERP programme?