Resulting IT Leadership Team
Resulting's board comprises 3 former Big 4 Consultants with combined experience in the SAP practices of PwC, KPMG, and EY. The team have worked together numerous times over a 20 year period and hold an implicit understanding and trust that shines through in client engagements.
Their rich experience is rounded off with the addition of Dr. Derek Prior - former SAP Research Director at Gartner.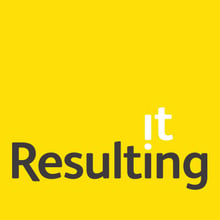 Resultology Blog
Snack on ERP thought leadership...
When you hire advisors, you want them to have experience. But you probably also want people who can help shape and provoke your thoughts. The Resulting team take great pride in thinking, distilling their thoughts and putting them down on paper...