The road to ERP
excellence
and autonomy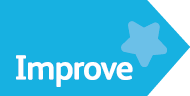 Go live, then go beyond
Go-live may be the end of your change project, but it's the first day of your business working with your new system.
And the single best predictor of long-term success we've seen is when companies become self-sufficient with their ERP.
It makes them less reliant on external partners (ourselves included), because they build out the in-house skills to deliver benefits to their organisation on an ongoing basis.
When that happens, we're more than happy to bow out. Until then, we'll support you in any way we can: whether it's improving business processes, auditing and optimising your licenses, or indeed, helping you establish the ERP Center of Excellence that'll put us out of a job.
MICHAEL GENT, Head of SAP, Pets at Home
"We engaged with Resulting IT to discuss our approach for a new SAP CoE. Using Resulting IT's SAP CoE Toolkit we were professionally guided through 28 areas to establish where to focus. The engagement was professional and it felt as the team were very much on the side of Pets at Home to ensure we got to the right solution to suit our business."
Independent ERP advisory services
Take a look beyond go-live
Establish enduring capabilities that improve business performance after ERP go-live.
Implementing SAP is one thing, but life after go-live is where the benefits magic happens.
Organisations who implement a true SAP Center of Excellence are much more likely to realise the benefits expected as part of their ERP business case.
So, you need to carefully plan what organisation and capabilities you need to have in place to really extract value from your ERP investment.
Resulting's SAP CoE Toolkit is the result of 20+ years of experience.

It provides an out-of-the-box framework to design a mature Center of Excellence, comprising 28 critical capabilities, spanning IT and business functions.

You get a structured assessment of your current CoE maturity and a detailed recommendations report that considers structure, sourcing, resourcing, tools and processes.

Beyond this you can engage Resulting to support you to design, build or optimize your SAP Center of Excellence.
Adoption of new ways of working is often the biggest inhibitor to ERP success.
Oftentimes, leaders and business process owners are the ones who feel the pain of poorly executed or supported ERP systems.
Starting with a business process aligned view of your ERP solution means that you can focus on what matters most to your business.
Whether you've implemented recently, or have been live for years, clarifying your business process scope through a business process framework is the #1 biggest thing you can do to kick start a process improvement journey.
Working jointly across business functions on high-priorities, or zoning in on specific processes for deep-dive improvement enables you to build an ERP improvement roadmap that comprises practical changes that deliver stand-alone ROI.


You get help creating a clear view of your business process scope and performance using the Resulting Process Framework as an accelerator.

You can also engage Resulting to provide business process and ERP expertise to target specific process improvement areas on a case-by-case basis, or as an overall improvement programme.
If you've moved your ERP solutions to the cloud, there's a strong chance that your Hyper Scaler bills are higher than you expected.
Typically, organizations spend 30% more than they budgeted for cloud ERP services.
This is a cost that can easily be avoided by analysing current usage in detail and taking evidence based steps to fine-tune how cloud services are consumed.
Fixes can be as simple as turning off test environments when they're not in use, or as advanced as balancing workload across the most cost effective datacenter regions dynamically.
Working with leading FinOps accredited partners, this service represents a risk free and low cost route to significant Opex savings.

You get a tools-based analysis using real-time information from your cloud hosting provider to identify immediate cost savings.
The decision you make when purchasing licenses are only part of the story. Your ongoing incremental usage, selection of new functionality, and even design decisions on things like interfaces or API calls can hike your annual maintenance costs.
When your annual license review comes around, you need independent advice to prepare for, and defend against any license exposure.
Whether you're looking to reduce cost, reduce compliance risk, or completely renegotiate your licence model (e.g. SAP RISE), independent expertise will make a significant impact on your outcome.

You get a structured license review and assessment, including risk and commercial scope.

This can be extended to commercial modelling, contractual review, and proxy negotiation with your software vendor.

Start transforming your SAP Center of Excellence today
Get the CoE Tookit
When you empower your CoE with the knowledge and skills it needs, you take control of your SAP future.
With a strong CoE you are self-sufficient and less reliant on Systems Integrators and Managed Service providers, and you're better placed to deliver the value your business needs to see from the SAP or ERP system.
It all starts with the CoE and getting your hands on the Ultimate CoE Toolkit.
Complete the form to get your copy today.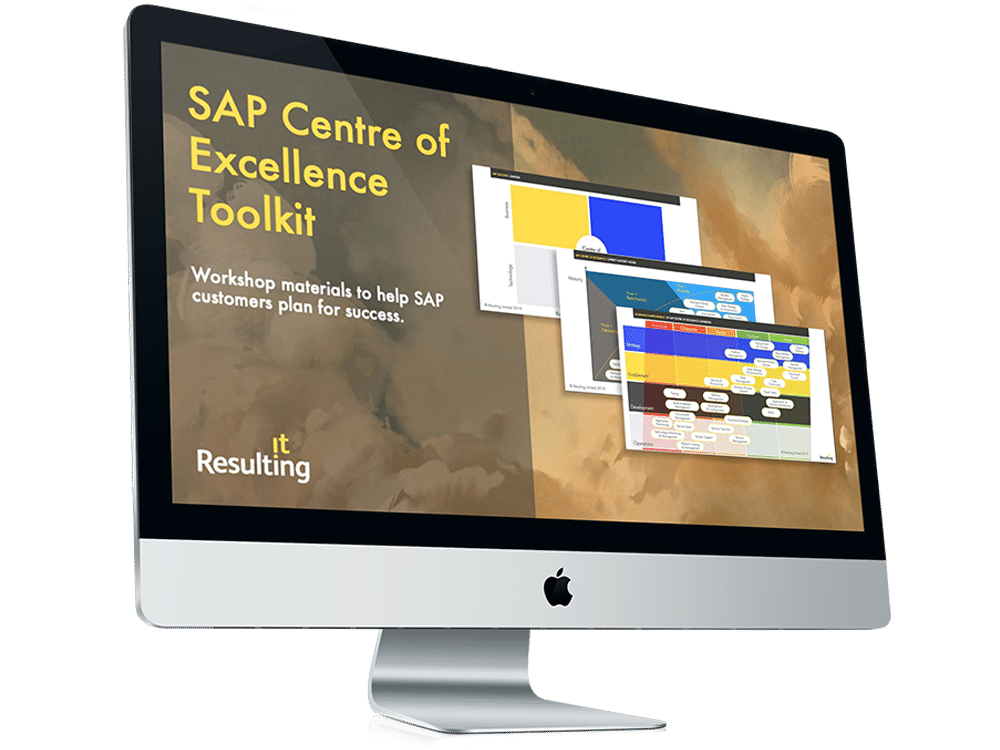 20+ years of expertise baked in
ERP Tools & Accelerators
Resulting ERP advisory and delivery services deliver fast results and exceptional value for money. No nonsense independent consultancy.
Ready to talk..?
When you're ready to chat through your ERP challenges, get in touch.
Resultology Blog
Snack on ERP thought leadership...
When you hire advisors, you want them to have experience. But you probably also want people who can help shape and provoke your thoughts. The Resulting team take great pride in thinking, distilling their thoughts and putting them down on paper...
Companies we partner with to deliver SAP success