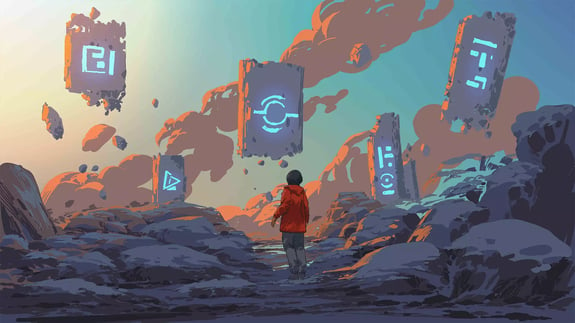 Harness the power
of the right partners
and ERP platforms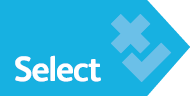 Time to assemble your team and make some tech decisions
Once you have clarity on your strategic ERP priorities, you're ready to build the A-Team for your project.
We're impartial advisors when it comes to selecting the right tech and packages. We have deep SAP experience but are strictly tech-agnostic. (And we don't sell licenses – which keeps us unbiased and honest).
We also help with vendor, cloud, and contractor selection, briefing and license negotiation. Where necessary, we'll help you face off to your SI (which keeps them honest).
Head of Technology
Medical Devices Company
"By approaching vendors with clear requirements, including some that are specific to the Pharma industry, we have been able to ensure that everything we need is baked into their solutions and nothing is missed."
Independent ERP Advisory Services
ERP Vendor Selection
Advice and guidance to ensure that you choose the right ERP vendors, systems integrators and cloud hosting partners for your ERP journey
It's unlikely that your overall ERP landscape will comprise a single, integrated ERP package these days.
The availability of best-of-breed on-premise and SaaS solutions, and advanced integration technologies means that modern ERP solutions tend to be assembled rather than simply implemented. But the range of ERP packages available make this a daunting task.
Worse, the people who are selling ERP solutions to you are hungry commercial organisations, meaning it can be easy to buy into their sales and marketing hype and be taken for a ride.
You need to take expert council from independent experts who don't have a vested interest in which solutions you choose. Plus, you need help identifying which ERP solutions provide the right fit for your business as it stands today, and as you transform in the future.

You get impartial advice on which vendors to approach, including advice on whether to adopt a package-led or integrator-led approach.

You get support briefing vendors, creating high quality RFP and tender assets, support during demos to ensure the right questions are asked, and support during vendor assessment, scoring, validation and contracting.
Selecting an ERP integrator who can implement your chosen technology is one thing. But you need to choose a partner with a strong cultural fit who can guide you through the complexities of an ERP programme, and help deliver the business change required to ensure that the technology sticks.
You need support identifying the right partner for your technology stack, industry challenges, and operating regions.
You also need to ensure that scope, remits, assumptions and deliverables are crystal clear to avoid hidden costs, finger-pointing and project over-run.

You get impartial and experience-led advice in selecting and engaging the right Systems Integrators, including support creating high quality RFP and tender assets.

You get support during the selection process, including review and scoring of responses, participation in presentations (aka orals) and guidance during commercial and legal contract negotiation.
If your ERP solution is a native cloud package, you're lucky - you only have integration to worry about.
However, it's likely that some of you ERP footprint will either run on-premise, or will require some form of cloud hosting service from one of the hyperscalers.
You'll need to think carefully about the pros and cons of each, and whether to purchase direct or via another route (i.e. SAP RISE). You'll also have to think about setup, monitoring and ongoing maintenance.
Much like selecting your ERP package, the decisions you make around your cloud hosting services can be complex, and will require trade-offs of cost, risk and agility.
A move to the cloud will also require detailed planning alongside your ERP implementation or migration timeline.

You get independent advice on selection, commercials, architecture and migration to cloud hosting options
ERP licences can be complex - whether you're buying new licenses or extending the use of an existing ERP solution, there are many pitfalls.
License metrics can be difficult to unravel and relate back to practical business scenarios, meaning that you can easily mis-translate what you need vs. what you commit to commercially.
Expert advice during the licensing process can save considerable sums of money which could otherwise be deployed elsewhere.

You get independent license advise for you selected solutions on which licenses to purchase, when and in what quantities.

You can also access independent SAP advice on Indirect Access, Digital Passport and RISE, in addition to pragmatic advice on 3rd party support options such as Rimini Street.

THE SAP SUCCESS REPORT
How to ensure your S/4 project doesn't fail
Uncovering the factors that underpin successful SAP programme
A 40 page Research Report produced in conjunction with Dr Derek Prior (former Gartner Research Director).
If you're considering a new ERP system, make sure you read this guide first.
Complete the form to get your copy.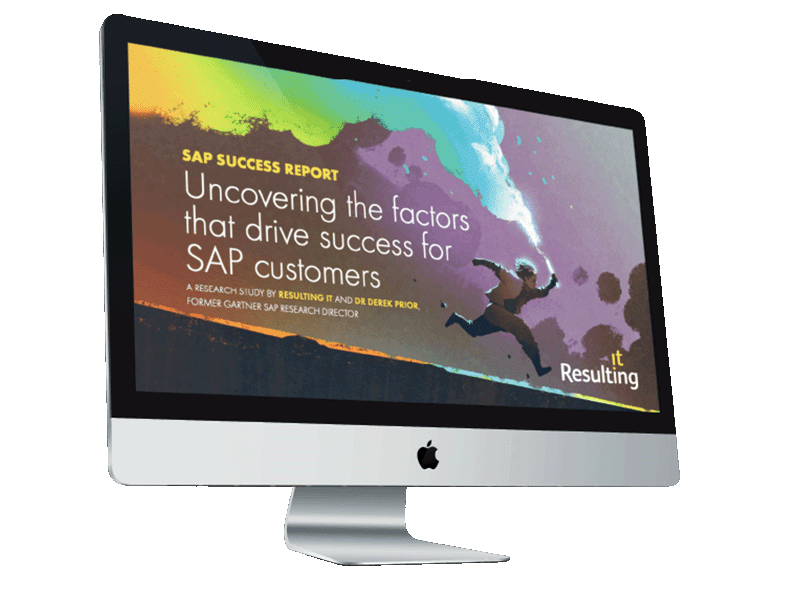 SAP specific advisory
SAP RISE advisory
Resulting has specific expertise and Accelerators to acceleration your SAP ECC to S/4HANA journey.
SAP licensing has never been straightforward.
The shift from user based licenses to engine licenses, single usage metrics and then the introduction of Indirect Access are enough to give your finance colleagues cold sweats.
SAP's drive to push S/4 HANA led to the Digital Passport initiative with the document based licenses. Next, SAP introduced RISE, bundling hosting services and the potential to trade-in old perpetual licenses for SaaS equivalents.
But RISE isn't a simple decision - it requires thorough analysis of your current SAP BOM, usage, shelf-ware and future plans.

You get a comprehensive assessment of your current SAP licensing agreements and a detailed commercial evaluation of your SAP RISE offer vs. available alternatives.
20+ years of expertise baked in
ERP Tools & Accelerators
Resulting ERP advisory and delivery services deliver fast results and exceptional value for money. No nonsense independent consultancy.
Ready to talk..?
When you're ready to chat through your ERP challenges, get in touch.
Resultology Blog
Snack on ERP thought leadership...
When you hire advisors, you want them to have experience. But you probably also want people who can help shape and provoke your thoughts. The Resulting team take great pride in thinking, distilling their thoughts and putting them down on paper...
Companies we partner with to deliver SAP success