5 Decisive Decisions for SAP Success - Case Study
Find out the decisions TMF group made on their SAP programme to help increase their chances of project success.
Get practical advice you can implement today on your SAP programme.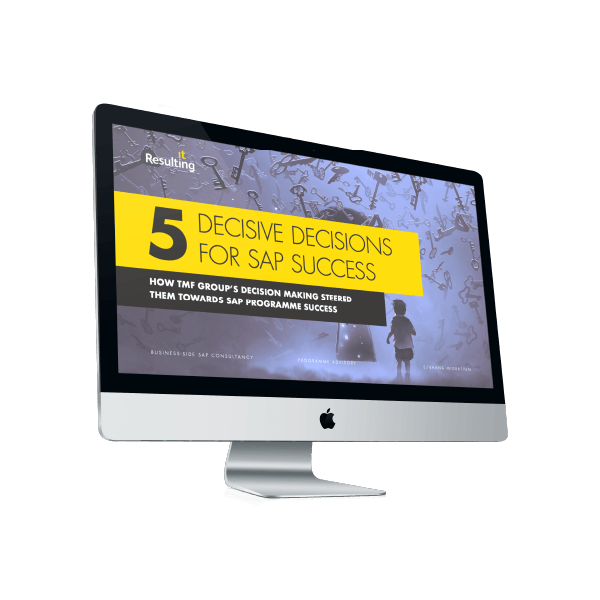 Prepare for your S/4 Migration
Many of the recommendations made in this case study can be applied to your SAP programme.
From how to use the SAP Activate framework to design your project team, to the key areas you should focus on to deliver the most change - this case study can show you how it is done.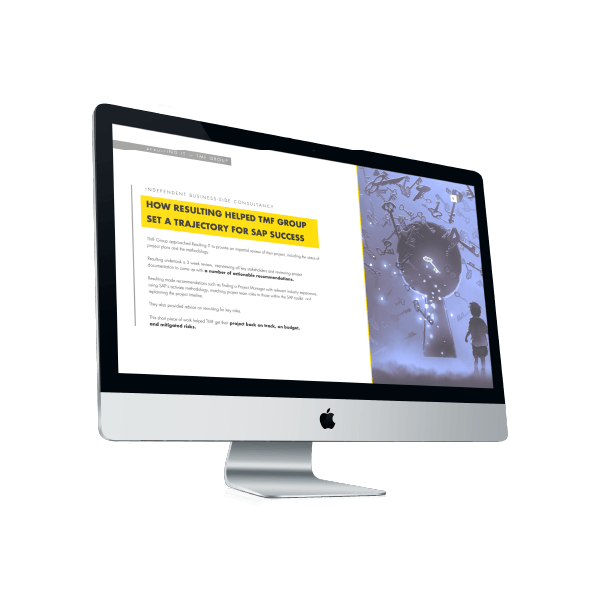 Regain control of your SAP Programme
One of the biggest challenges many SAP and S/4HANA programmes faces is staying on plan and on budget.
By following these recommendations you will prepare yourself to deliver SAP programme success.
Resultology Blog
Snack on ERP thought leadership...
When you hire advisors, you want them to have experience. But you probably also want people who can help shape and provoke your thoughts. The Resulting team take great pride in thinking, distilling their thoughts and putting them down on paper...