The DNA of SAP S/4 Programme Success
SAP Programme Success Session
In just 20 minutes, we explain how to avoid failure on your next SAP ECC or S/4HANA project
Just 50% of SAP Projects are successful
In this 20 minute on demand webinar, Stuart Browne, Managing Director of Resulting, takes a deep dive into our research across 100 SAP projects and explains the DNA of SAP Project success
If you're about to run a large S/4HANA project, this short video might be the best investment in time you can make to ensure you do not fall foul of the common mistakes that failed SAP projects make - and more importantly, that you understand what the successful SAP projects did right.
The webinar was run in conjunction with ASUG as a keynote to their S/4HANA sessions
Complete the form opposite to watch immediately.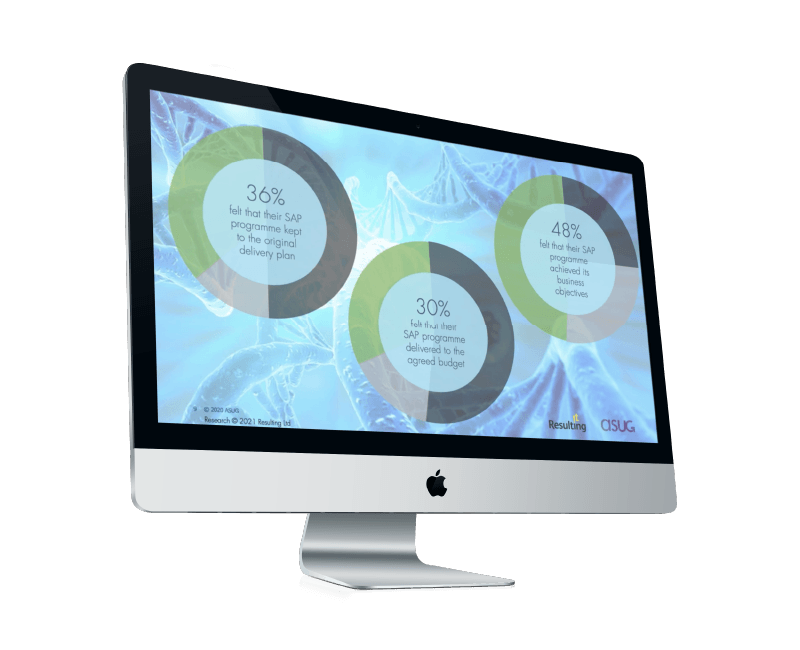 SAP SUCCESS REPORT DEEP DIVE
In our SAP Success Report we identified 15 success levers that are vital to your SAP and S/4HANA programmes delivering business value.
In this webinar we look in depths at that research and what you need to know to be more successful with SAP.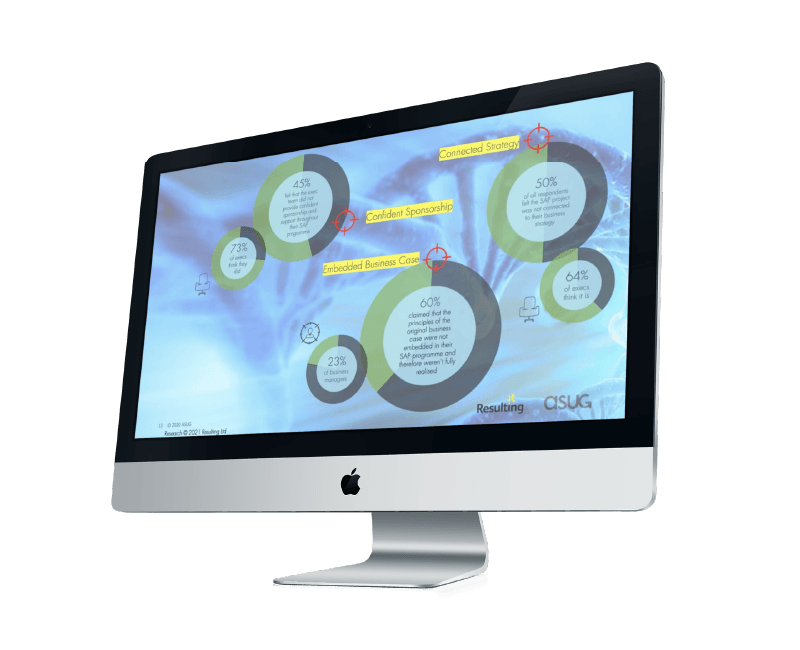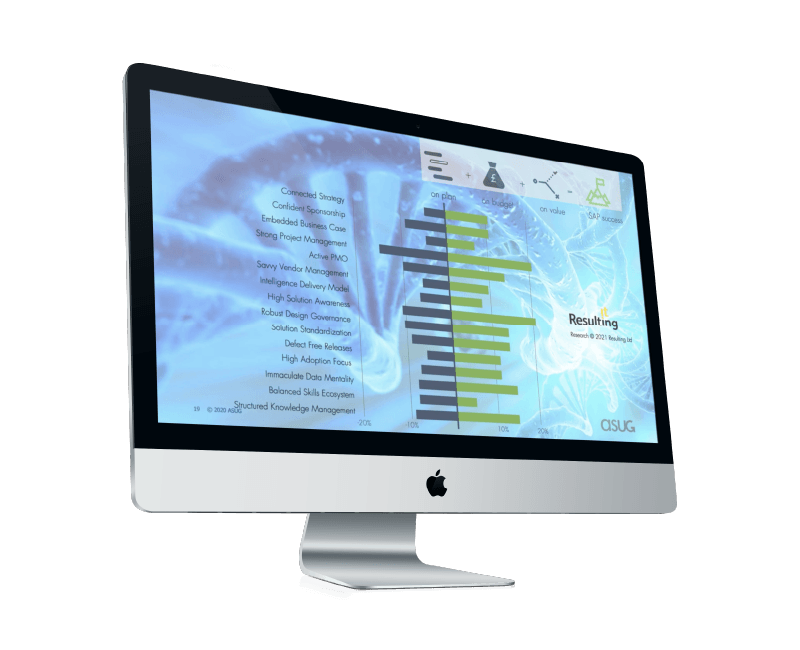 On Plan, On Budget and On Value with SAP
In the SAP success report Dr Derek Prior, former SAP research director at Gartner, defines SAP success as being on plan, on budget and on value.
By watching this webinar you'll understand the factors that influence your success with SAP and you'll be better prepared to deliver what the business needs from your next SAP or S/4HANA programme.
Resultology Blog
Snack on ERP thought leadership...
When you hire advisors, you want them to have experience. But you probably also want people who can help shape and provoke your thoughts. The Resulting team take great pride in thinking, distilling their thoughts and putting them down on paper...