ERP Programme Delivery Guide
Resultology - ERP delivery assurance for smart CxOs
Research shows that over 50% of ERP programmes fail.
As ERP runs your business processes, delivers your competitive advantage, and can cost you millions of pounds, it's vital you're on the right side of that 50/50 divide.
In this guide you'll discover how to give yourself the greatest chance of success with ERP - and how to reduce your reliance on your SI and software vendors while doing it.
Complete the form to get your copy today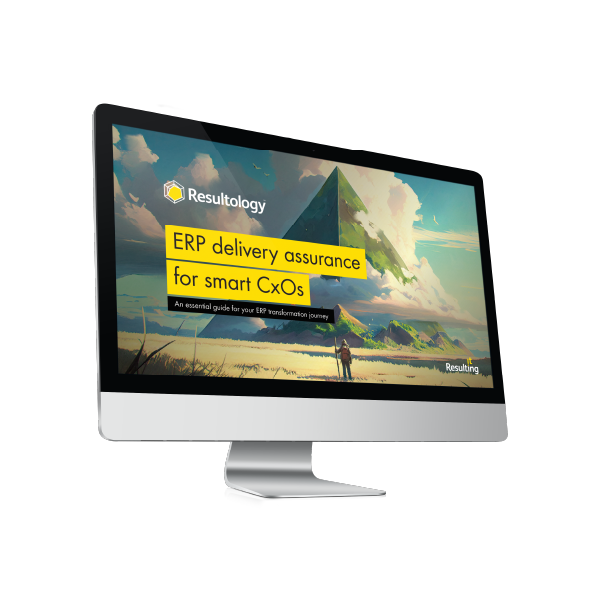 HOW TO BE MORE SUCCESSFUL WITH ERP
Many of the reasons for ERP programme failure rest with you, the business, and not your software vendor or SI.
Vital areas of your programme like Executive sponsorship, Change enablement, and Process Adoption are your responsibility - and they're essential to your programme's success.
In this guide you'll discover 6 key areas of ERP programme management and delivery that are entirely within your control - and how to improve them to deliver a successful ERP programme.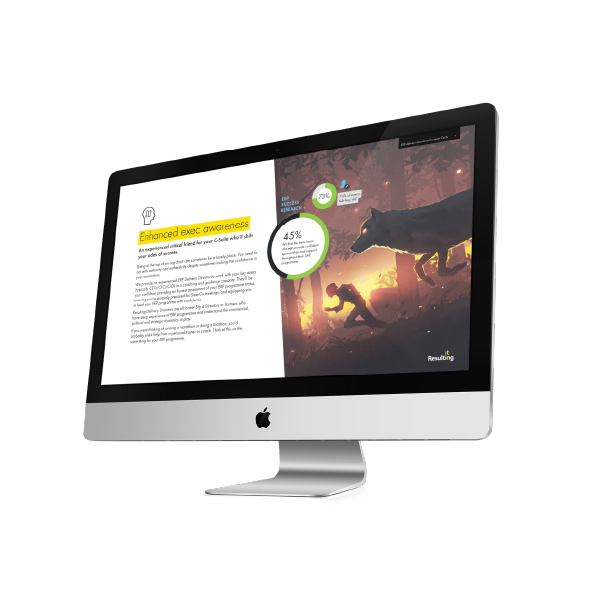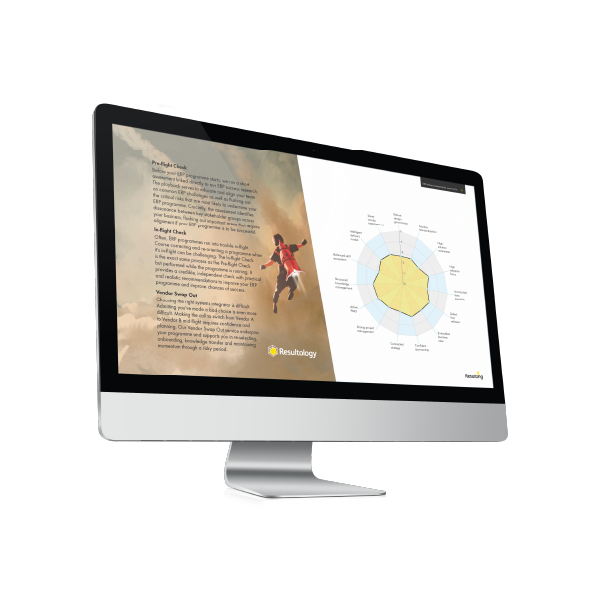 A PROVEN ERP PROGRAMME DELIVERY APPROACH
The ERP programme delivery approach outlined in this guide is grounded in independent research and Resulting's 20+ years experience delivering high profile ERP and SAP programmes.
This guide will show you the tools we've used to help our clients wrangle complex ERP programmes to get value from their significant ERP investment.
Complete the form at the top of the page to get your copy today.
Resultology Blog
Snack on ERP thought leadership...
When you hire advisors, you want them to have experience. But you probably also want people who can help shape and provoke your thoughts. The Resulting team take great pride in thinking, distilling their thoughts and putting them down on paper...