The SAP Package Portfolio Matrix
For planning your S/4HANA migration
All too often businesses overly customise their ERP software to perform basic business processes. This simply isn't needed. Find out how to use customisation to the benefit of your competitive advantage with the Package Portfolio Matrix.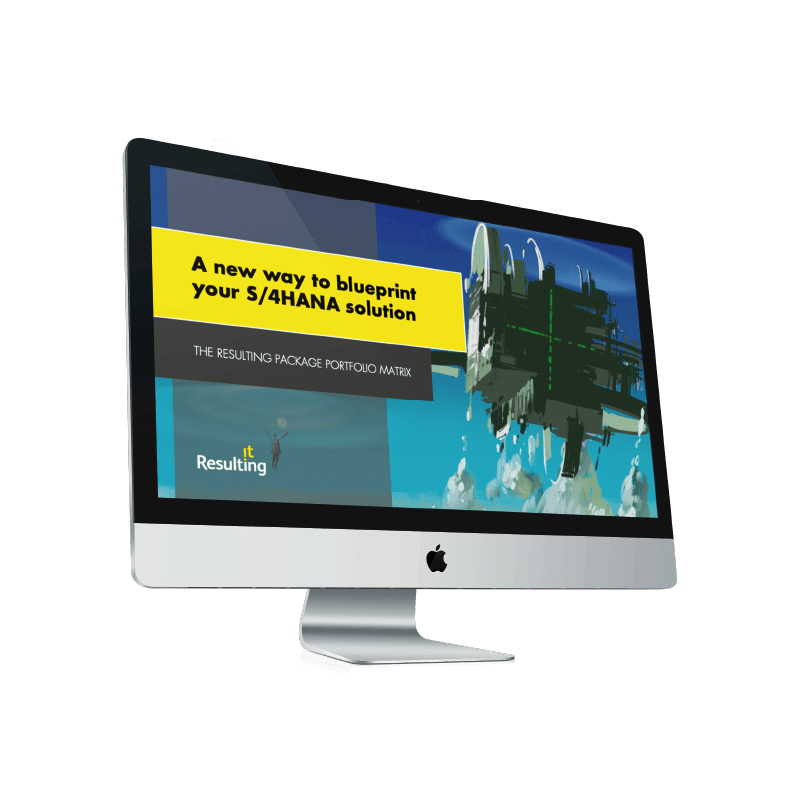 UNDERSTAND THE PROCESSES THAT MATTER THE MOST
When you're implementing ERP you want it to be as vanilla as possible. So how do you decide when customization is justified?

The Package Portfolio Matrix teaches you how to make those decisions.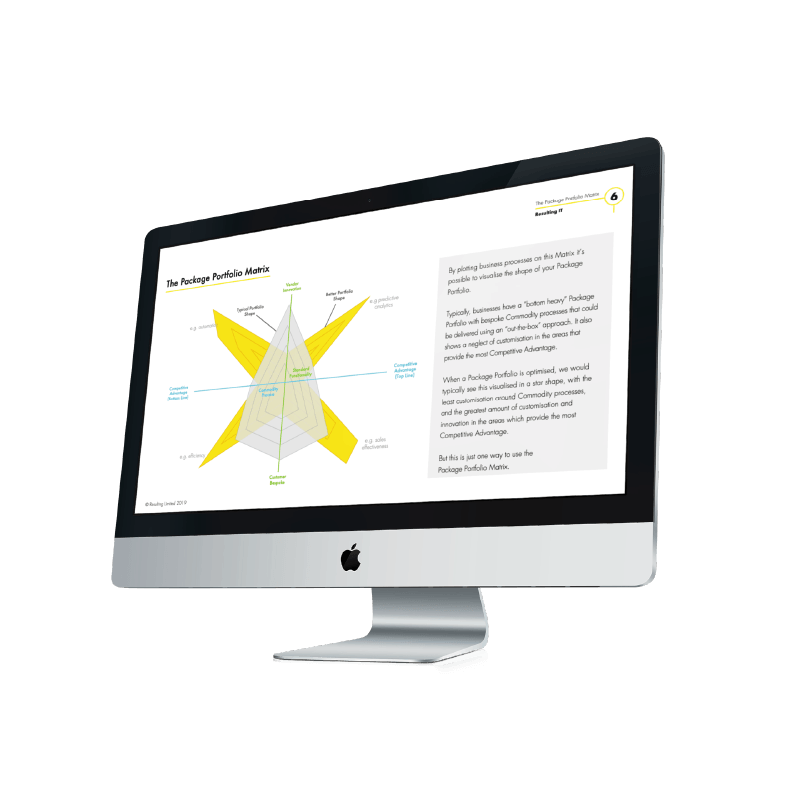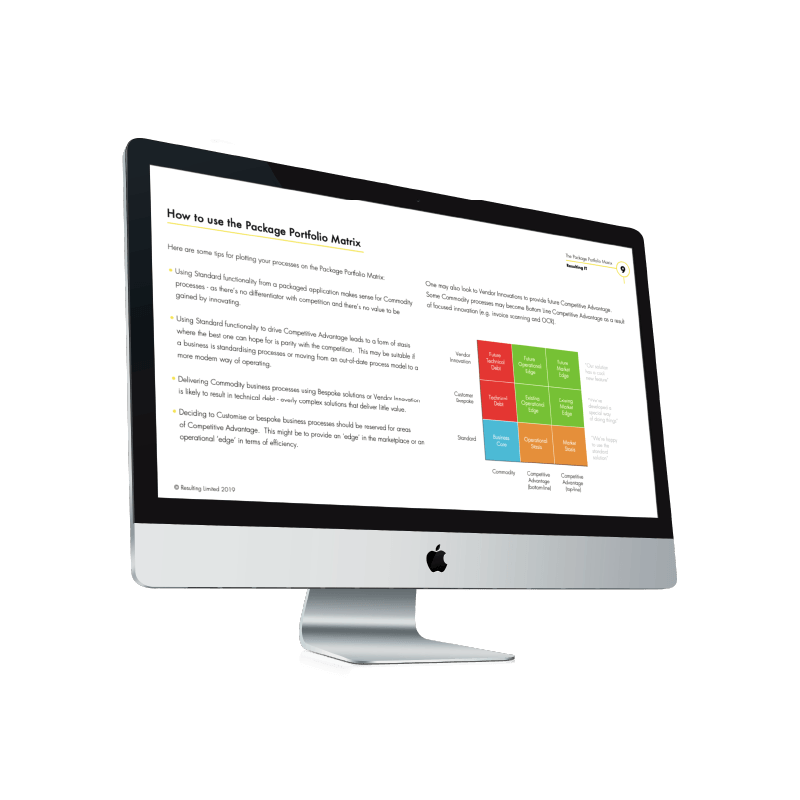 USE ERP TO ENABLE YOUR BUSINESS STRATEGY
The Package Portfolio Matrix teaches you how to identify the business processes that matter the most to enabling your business strategy.
With this knowledge you're better prepared when it comes to choosing which ERP products are best going to support your business in what it wants to do.
Resultology Blog
Snack on ERP thought leadership...
When you hire advisors, you want them to have experience. But you probably also want people who can help shape and provoke your thoughts. The Resulting team take great pride in thinking, distilling their thoughts and putting them down on paper...