SAP Center of Excellence
Get more value from your SAP investment
In this eBook "7 ways you can increase the value of your SAP Investment" Dr Derek Prior, former SAP Research Director for Gartner, outlines 7 ways an SAP Center of Excellence can help you to increase the value of your SAP Investment.
Learn the importance of:
Retaining and motivating staff
Becoming more agile with SAP
Tracking business benefits
And more.
End your reliance on expensive contractors and develop the skills internally to become more agile, more business oriented and more self sufficient than ever before.
Download the eBook now.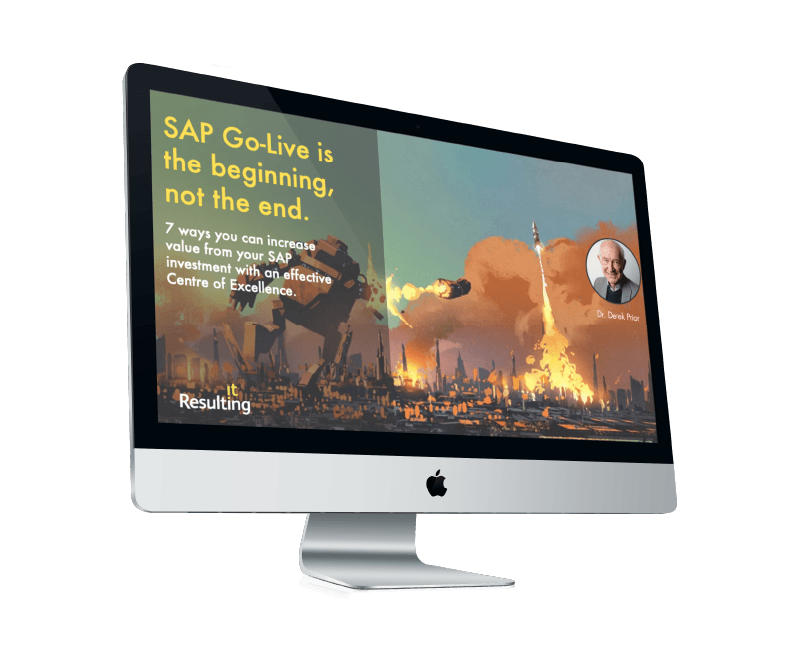 BECOME SELF SUFFICIENT WITH SAP
A mature SAP Center of Excellence will help you retain knowledge about your ERP system, reduce your reliance on systems integrators, and get more value out of SAP.
By following these 7 tips you can develop a CoE that radically increases your SAP self-sufficiency.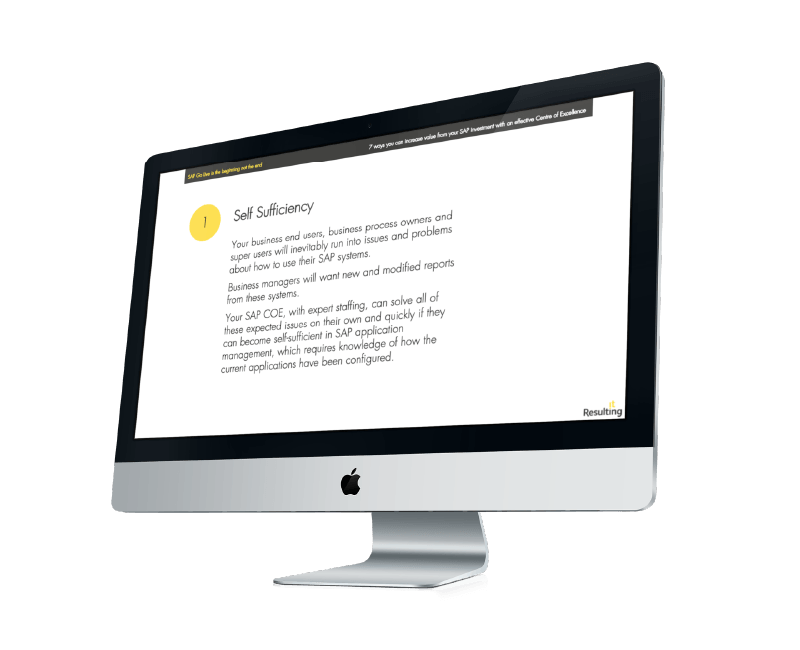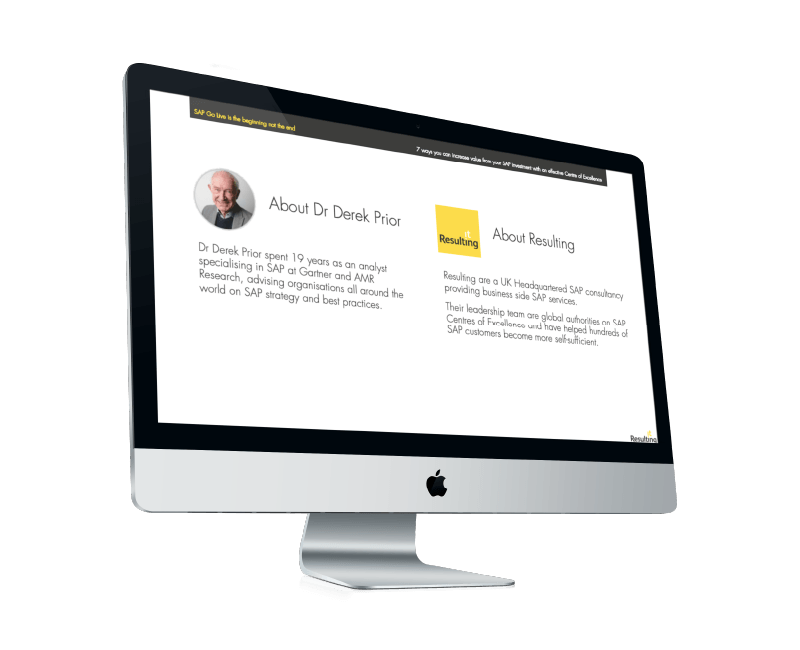 GUIDANCE FROM EXPERTS WHO'VE BEEN THERE BEFORE
This CoE guide is written by Dr Derek Prior, former SAP research advisor at Gartner. He's spent his career advising the worlds biggest companies how to be more successful with SAP.
In this guide you get access to those years of industry expertise so you can transform your own SAP center of excellence.
Resultology Blog
Snack on ERP thought leadership...
When you hire advisors, you want them to have experience. But you probably also want people who can help shape and provoke your thoughts. The Resulting team take great pride in thinking, distilling their thoughts and putting them down on paper...