Critical RAAIDD log safety checks
7 ways to avoid transformation disaster
When you're piloting a complex ERP transformation, you need a device that keeps you on course – something that will help you traverse through the storms and warn you when there's trouble ahead.
At Resulting, we call this RAAIDD-R. And this guide offers up 7 critical safety checks for people involved in piloting an ERP transformation.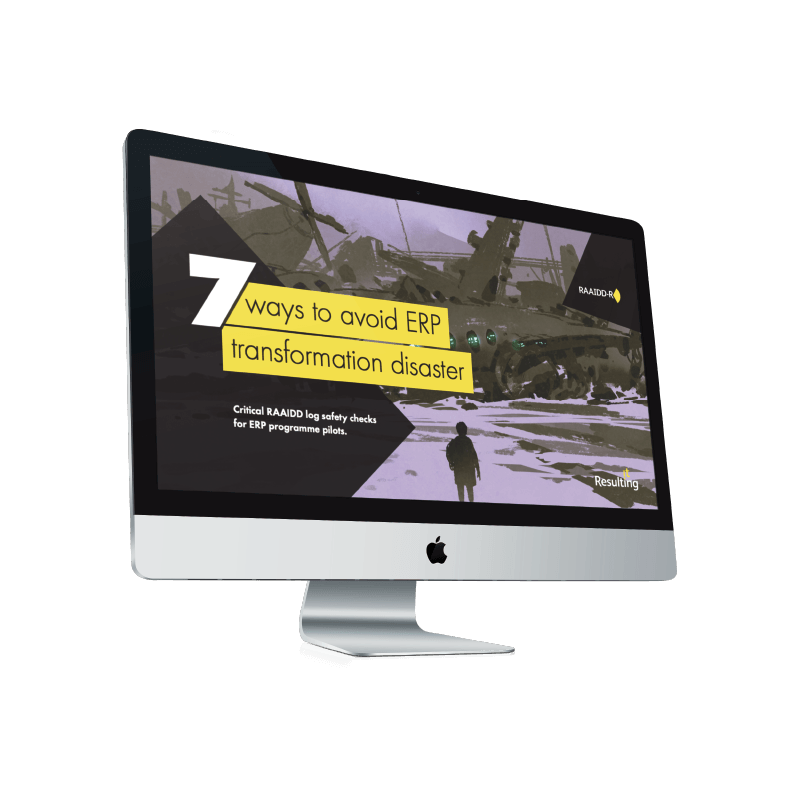 STRAIGHT FORWARD, ACTIONABLE RAAIDD INSIGHTS
When you're in the thick of it running a programme, you don't need fancy, conceptual project management theory.
You need direct, straight to the point advice from people who've been there and done it.
In this guide you'll get RAAIDD management tips direct from the source - from experienced programme managers and PMO leads who have steered tonnes of large, complex ERP programmes to success.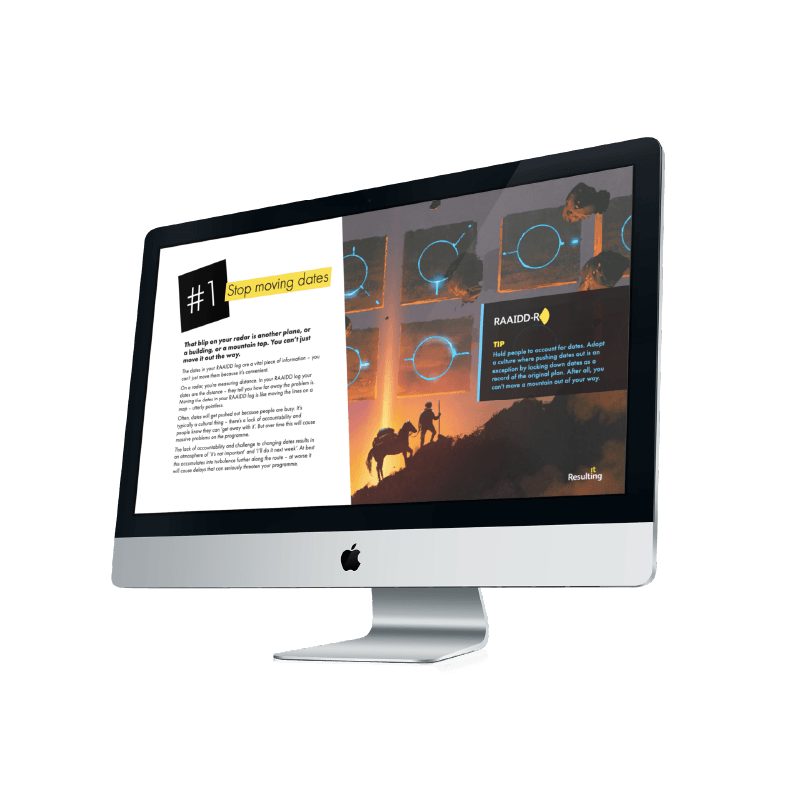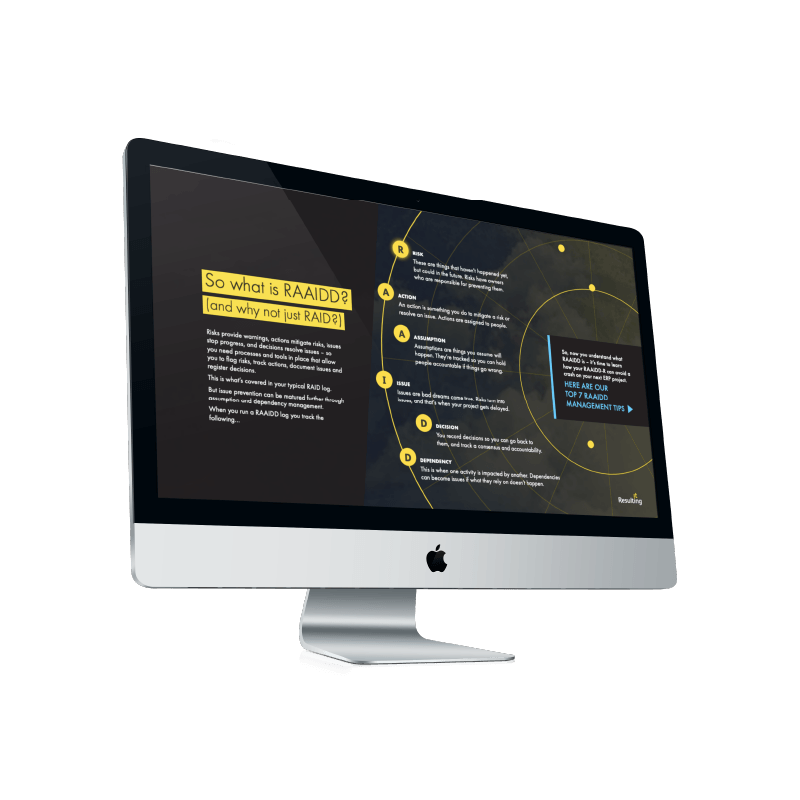 MAKE SURE NO RISK OR ISSUE GOES UNCHECKED
One of the biggest challenges you face running the RAAIDD isn't fixing issues - it's getting people to record them in the first place.
This guide will help you win buy in for RAAIDD from the wider project team, and teach you how to run more effective RAAIDD meetings so your RAAIDD log can become a powerful tool that drives programme success.
Resultology Blog
Snack on ERP thought leadership...
When you hire advisors, you want them to have experience. But you probably also want people who can help shape and provoke your thoughts. The Resulting team take great pride in thinking, distilling their thoughts and putting them down on paper...