Sherpa Guidebook for SAP S/4HANA Leaders
SAP S/4HANA Advice on-demand
If you or a member of your leadership team is involved in running a complex ERP programme, you're exposed to significant risk. In addition to the obvious risk to your business, you career prospects within and beyond your firm could be harmed (or improved) by the experience.
Find out how you can reduce your risk with the benefit of Sherpa - our unique support service for business leaders who are asked to take a leading role on their company's ERP programme.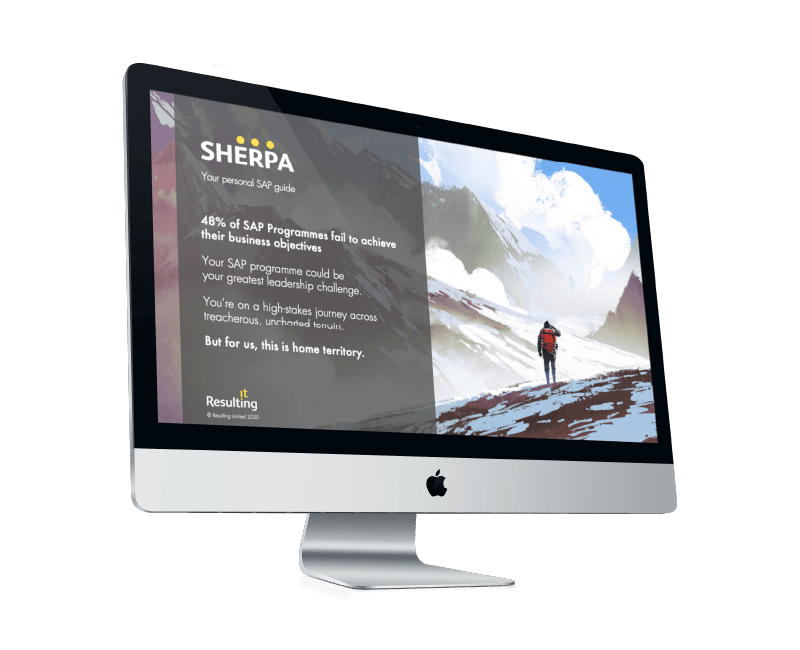 SUPPORT AND ADVICE WHEN YOU NEED IT
There are a lot of different roles on an SAP programme - but when you're the CIO or the PM it can feel like they're all relying on you - but you have no one.
That's where SHERPA comes in, providing you SAP advice and support on-demand when you need it.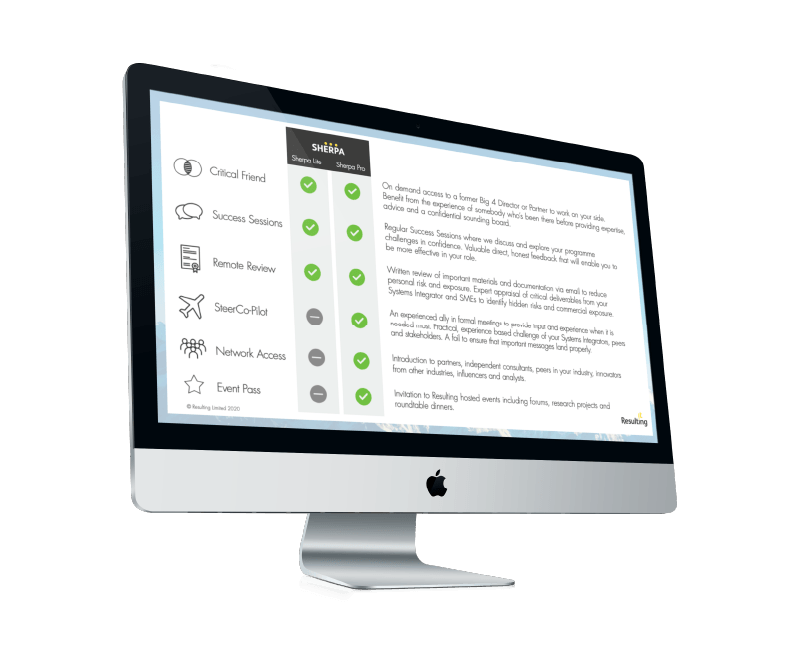 EXPERIENCED, FORMER BIG FOUR SAP EXPERTS
Your SAP Programme will be one of the most expensive programmes your business has ever delivered - and you only get one shot.
You need advice from someone who's been there before. Our team comprises former Big Four SAP consultants who've delivered SAP programmes for some of the world's biggest companies.
You're in safe hands.
Resultology Blog
Snack on ERP thought leadership...
When you hire advisors, you want them to have experience. But you probably also want people who can help shape and provoke your thoughts. The Resulting team take great pride in thinking, distilling their thoughts and putting them down on paper...