7 Habits of Highly Successful SAP S/4HANA PMOs
A great SAP PMO acts as a trusted advisor, a standards enforcer and the heartbeat of delivery.
Invest in a great PMO and you'll deliver your next SAP or S/4HANA project on time, on budget and on value.
Download "the 7 Habits of Highly Successful PMOs" and learn how to make your PMO perform on your next SAP project.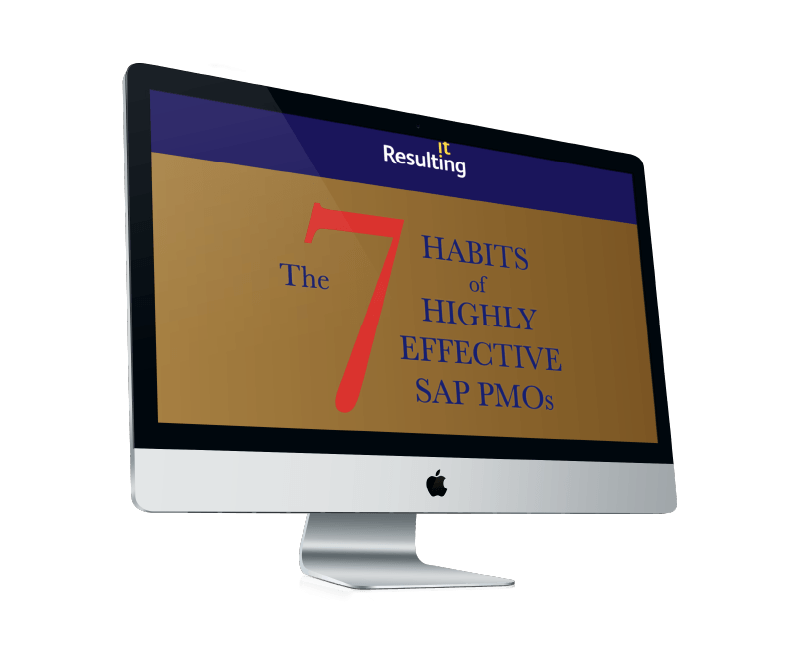 BUILD A BETTER, STRONGER SAP PMO
The PMO is one of the most misunderstood roles on an SAP Project. All too often the PMO is seen as the admin to the Project Manager, not really adding much value and simply making sure all the paper work gets done.
And, this might be true on some SAP projects, but a good PMO is the secret weapon that will bring you project success. In this guide we show you how it works.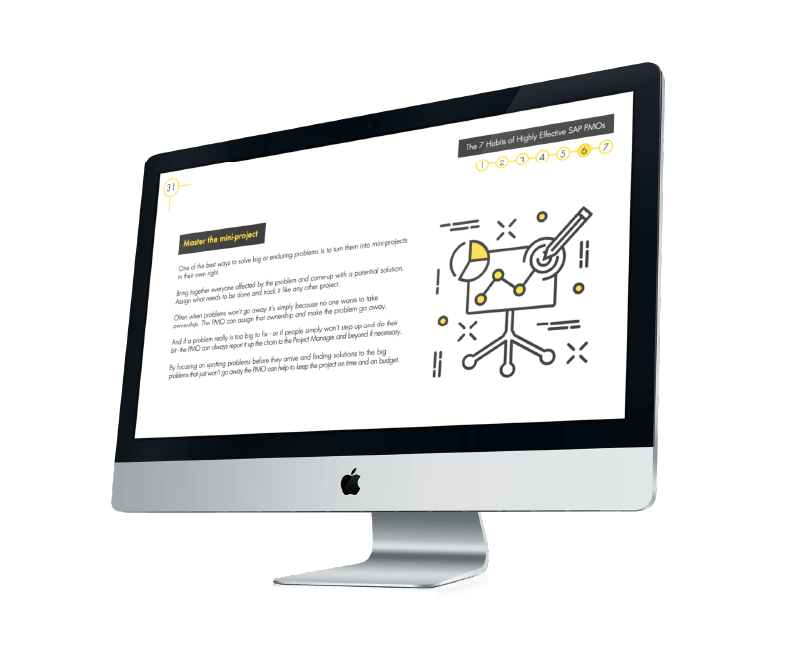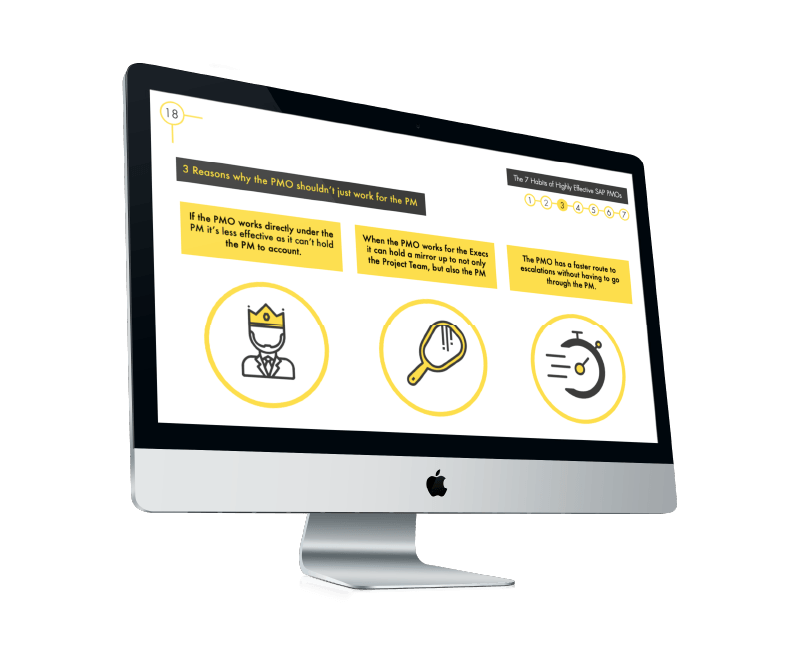 GUIDANCE FROM PMO EXPERTS WHO'VE BEEN THERE BEFORE
As well as explaining the 7 habits that will bring you PMO success, we provide insight from our own PMO experts using real world examples from projects they've worked on.
The PMO is lifeblood of any SAP Project, and it is it the glue that holds your Project Team together. By downloading the "7 habits of highly effective SAP PMO's" you equip yourself with the knowledge and information you need to create a PMO that will deliver your next SAP or S/4HANA Project.
Resultology Blog
Snack on ERP thought leadership...
When you hire advisors, you want them to have experience. But you probably also want people who can help shape and provoke your thoughts. The Resulting team take great pride in thinking, distilling their thoughts and putting them down on paper...