Boilerplate - The ERP Spec and Select Guide.
Is SAP S/4HANA right for you?
When it comes to choosing your ERP it is vital you make a decision that aligns to your business strategy. Download the Resulting ERP Specification and Selection guide to find out how it's done.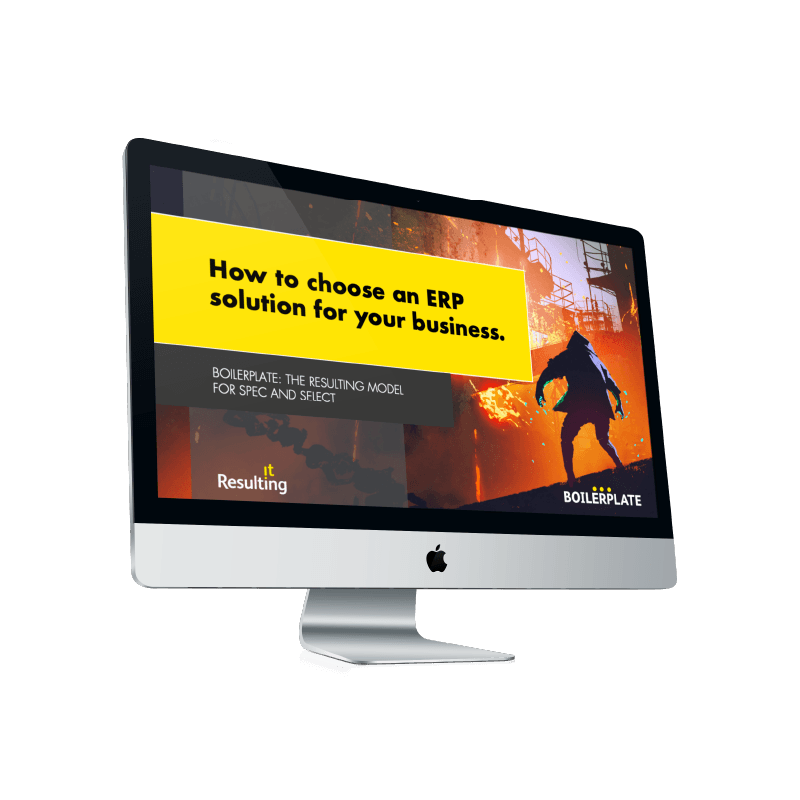 MAKE DECISIONS THAT ENABLE YOUR BUSINESS STRATEGY
ERP is a big box of business processes, so you need to implement ERP software that supports your business strategy.
The boilerplate approach helps you to understand which business processes are most important to your business before you even make a product shortlist - ensuring you choose the right software for your business.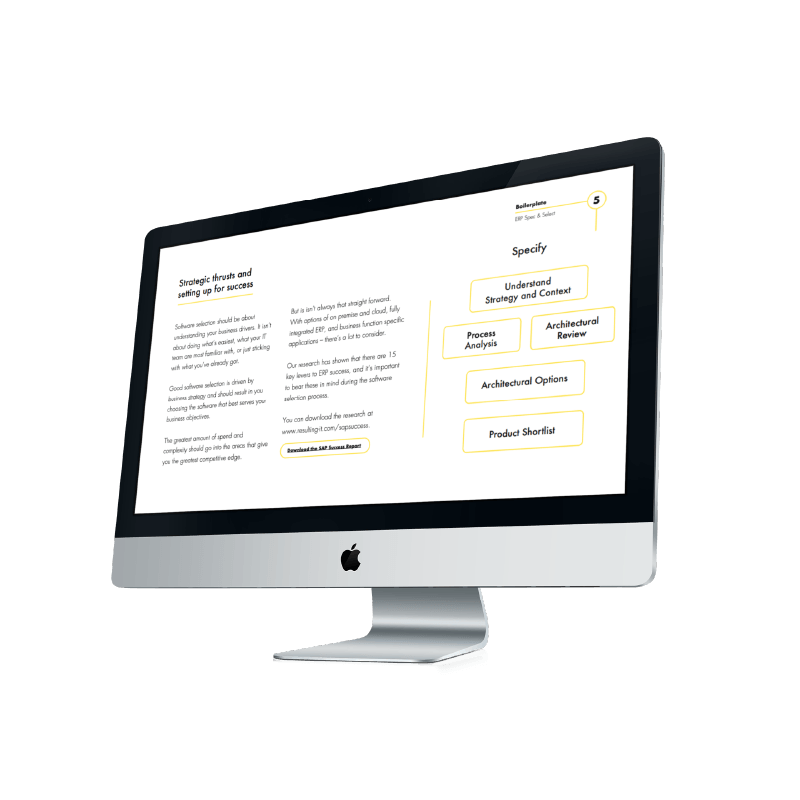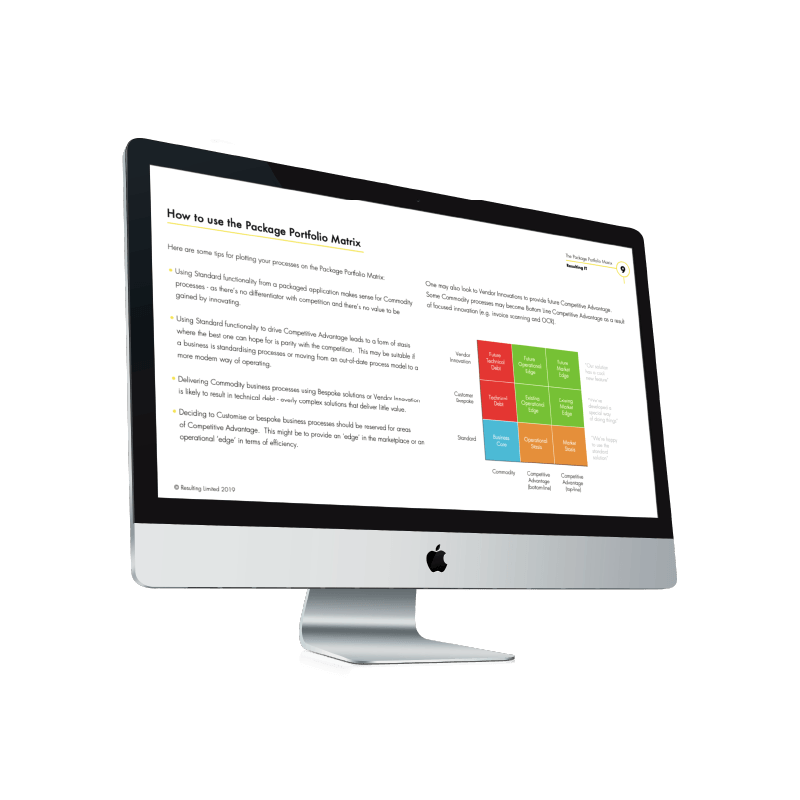 GUIDANCE FROM EXPERTS WHO'VE BEEN THERE BEFORE
The Boilerplate methodology is informed by years of experience helping ERP customers choose the right software, and a delivery partner who is the right cultural and skills fit for the business.
It includes a foreward from Dr Derek Prior who in his role as former SAP research director at Gartner has helped many of the world's biggest companies make software decisions just like the one you're facing now.
Resultology Blog
Snack on ERP thought leadership...
When you hire advisors, you want them to have experience. But you probably also want people who can help shape and provoke your thoughts. The Resulting team take great pride in thinking, distilling their thoughts and putting them down on paper...