5 Big Mistakes people make when creating an SAP Center of Excellence
If you run SAP you've probably invested millions in your solution.
But business benefits rarely materialise at go-live. It takes time and effort to really make your SAP solution sing. And that's where a good SAP Center of Excellence comes in.
Find out what a Centre of Excellence is and why you really need one.
Learn the 5 Big Mistakes people always make when setting up their SAP CoE that serve to undermine business performance.
46 pages of insight and experience that will enable you to improve your chances of SAP success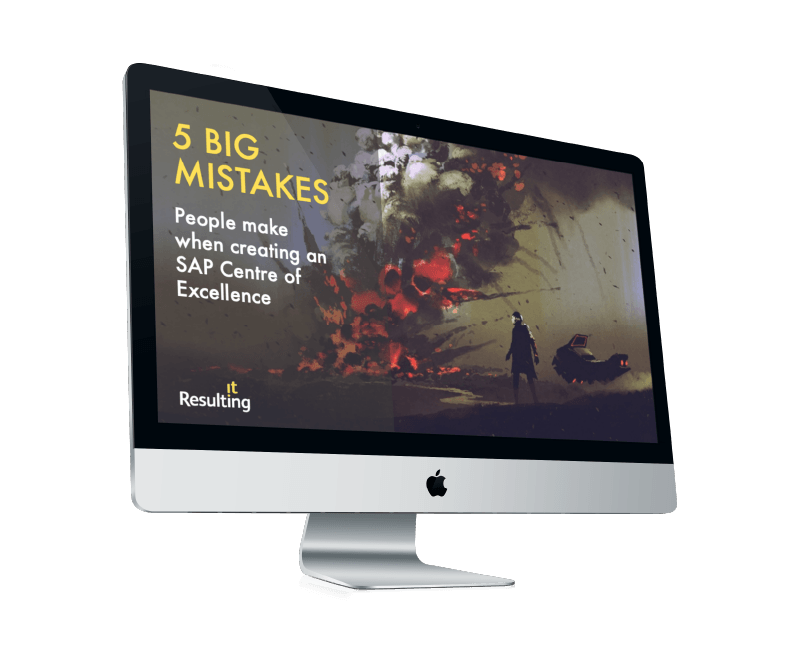 GET MORE VALUE FROM SAP
When it comes to SAP people spend a lot of time thinking and talking about running projects and implementing the software.
But while 80% of the SAP budget is spent before go-live, your benefits only materialise after go live and that's where you CoE comes in.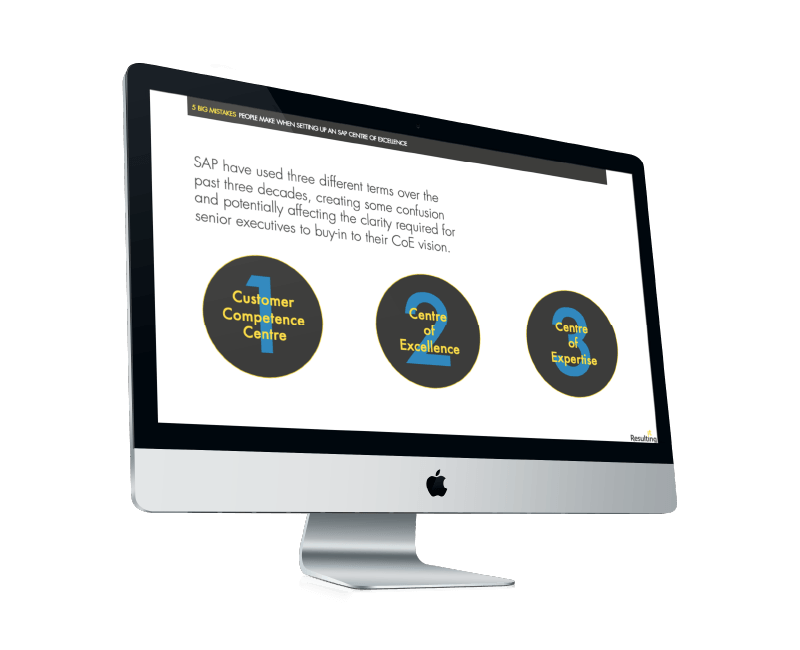 BUILD A COE FOR THE BUSINESS
Too often business treat the CoE as an IT function providing support for the ERP system. But if you want to see those benefits after go-live you need to understand the CoE exists across both the business and IT.
This guide teaches you how to create a cross functional CoE that's highly effective and delivers business benefits.
Resultology Blog
Snack on ERP thought leadership...
When you hire advisors, you want them to have experience. But you probably also want people who can help shape and provoke your thoughts. The Resulting team take great pride in thinking, distilling their thoughts and putting them down on paper...