Composable ERP Research Report
The extinction of the monolithic SAP system
ERP arrived in the mid-90s and amalgamated separate IT systems into a single landmass.
Wind forward to the 2020s and these ERP solutions have become monoliths that cause massive challenges when it comes to agility and change.
Now, with technology like cloud and API, there's a new, composable ERP future on the horizon.
This is what you need to know.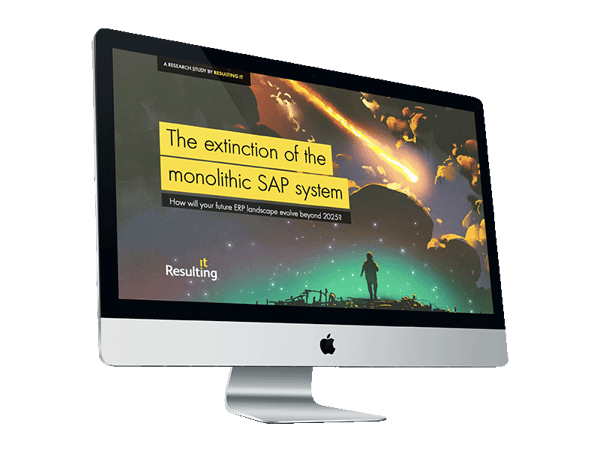 ARE THERE ALTERNATIVES TO SAP S/4HANA?
With the end of support deadline for ECC approaching fast, many companies are thinking about a future S/4HANA migration.
But as any S/4 core will likely require add-ons like Ariba or SuccessFactors, this means embracing a composable future.
So why not consider alternative vendors?
This research shows which products your peers are considering for their ERP core and surrounding products as part of a composable future.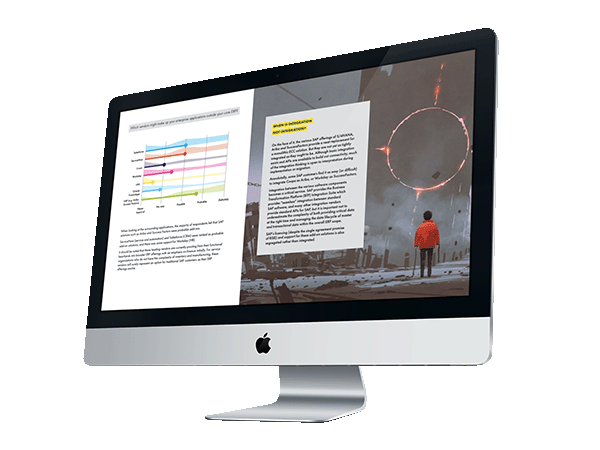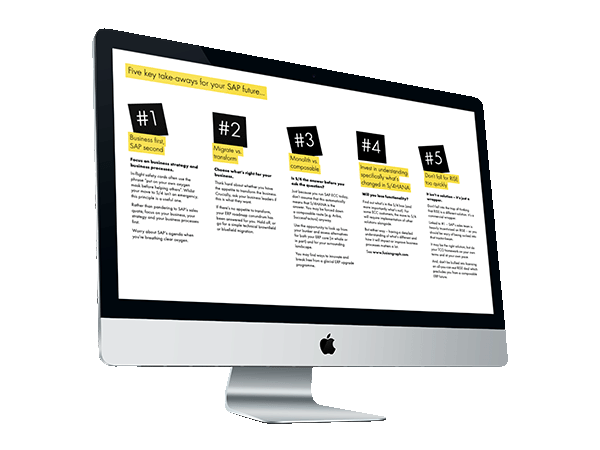 KEY TAKEAWAYS FOR A COMPOSABLE ERP FUTURE
"The Extinction of the Monolithic SAP System" comprises research data from a cohort of your like-minded peers, plus commentary from leading independent industry experts.
By downloading this research you get the best advice about a composable ERP future, and you can learn what other people in your shoes are already doing.
Plus we give you our 5 key takeaways you can implement now to begin your journey towards a more composable ERP future.
Resultology Blog
Snack on ERP thought leadership...
When you hire advisors, you want them to have experience. But you probably also want people who can help shape and provoke your thoughts. The Resulting team take great pride in thinking, distilling their thoughts and putting them down on paper...